Image Details
---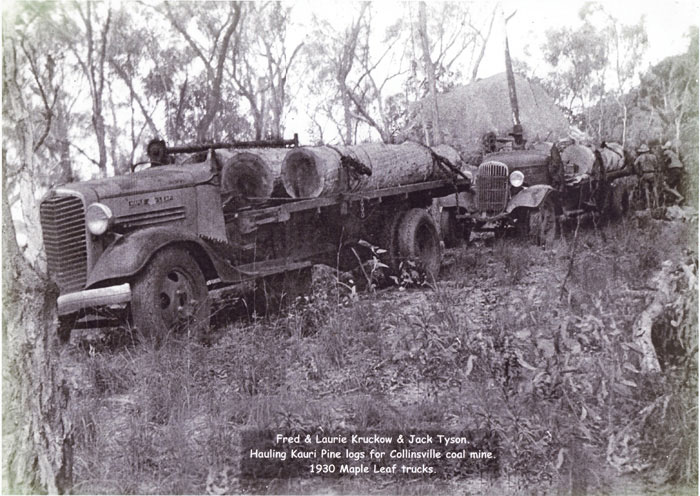 ID: 6759
Date: 1930
Donated By:

Description: Collinsville Pioneers Kruckow Duncan (Dunlop?). Hauling logs for Collinsville Coal Mine.

Fred & Laurie Kruckow & Jack Tyson hauling kauri logs for Collinsville Coal Mine.

Comments
---
Click here to add a new comment
:message for Melva. Recent book published "Before the Purple & Gold, (football in Collinsville, Bowen Proserpine area - Whitsunday) has the names Kruckow - Fred , & K & L as players at some time, Thought you may be interested. Book $60 lots of photos and pages - covers 1913 to 1968 2nd book soon to be out.
Melva Kruckow:1. Caption says ''Jack Duncan''. Should be ''Jack Tyson''. 2.''Donated by'' uses the name ''Duncan''. Should that be ''Dunlop''? (Laurie Kruckow is my father)
:Fred & Laurie Kruckow & Jack Duncan hauling kauri logs for Collinsville Coal Mine DATE 1930