Image Details
---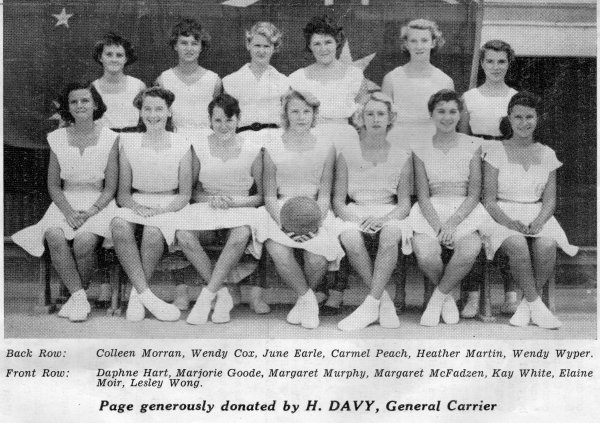 ID: 5773
Date: 1958??
Donated By:

Description: Collinsville State School Netball Team 1958

Back L-R: Colleen Morran, Wendy Cox, June Earle, Carmel Peach, Heather Martin, Wendy Wyper. Front L-R: Daphne Hart, Marjorie Goode, Margaret Murphy, Margaret McFadzen, Kay White, Elaine Moir, Lesley Wong.

Comments
---
Click here to add a new comment
Jeanette:So sad for your loss Libby. No matter how many years have passed, you never get over losing someone you love. I'm sure you have lots of happy memories of your Mum.
Libby Rose:My mother was Carmel Perry who died in a tragic car accident in 1984 when I was only 12. Carmel was a great mum and forever in our hearts always... X