Image Details
---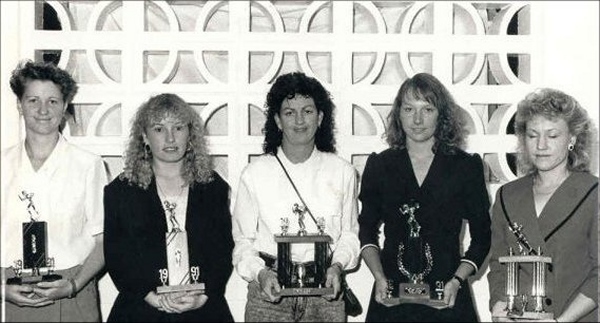 ID: 10507
Date:
Donated By:

Description: Collinsville Touch Football. Beazley Bombers, coached by Robert McLean.

L-R: Jodie Mackrill, Tricia Smyth, Ann Baker, Rayleen James, Janine Hoffmann (now Mrs Bradford).

Comments
---
Click here to add a new comment
Janine bradford:Liz, yes the same person. You can contact me through Fb my surname is Bradford.
liz mildon:wow!! had just been looking on this site and asking for memories since 1977, then just saw this photo and the name Janine Hoffman who if the same person was a friend in my few years at Collinsville !!
:yes. Beazley Bombers coached by Robert McLean was touch footy team
:It was touch football not basketball.
:Jodie Mackrill
:Should be Janine Hoffmann not Tricia
:L-R ? Mackrill,Tricia Smyth, Ann Baker, Rayleen James, Tricia Hoffmann