Image Details
---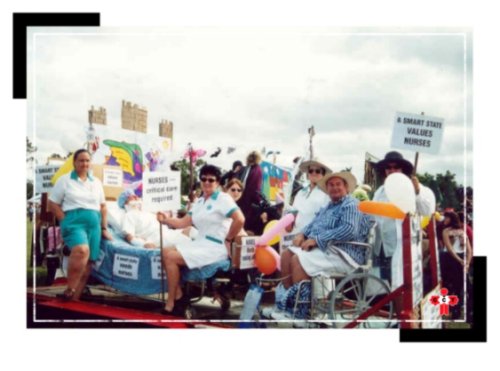 ID: 9509
Date:
Donated By:

Description: May Day Procession

The Hospital Staff Float entry for the May Day Parade. L-R: Marlene Drinkwater, Dot Costigan, Florence Watts, Breen Austin in wheelchair.

Comments
---
Click here to add a new comment
Chris Howarth:Breen''s surname is Austin
Chris Howarth:2nd from left is Dot Costigan. In the wheelchair is Breen.
:This would be the Hospital Staff Float entry for the May Day Parade. L is Marlene Drinkwater, ??, FLorence Watts, ??, ?? in wheelchair