Image Details
---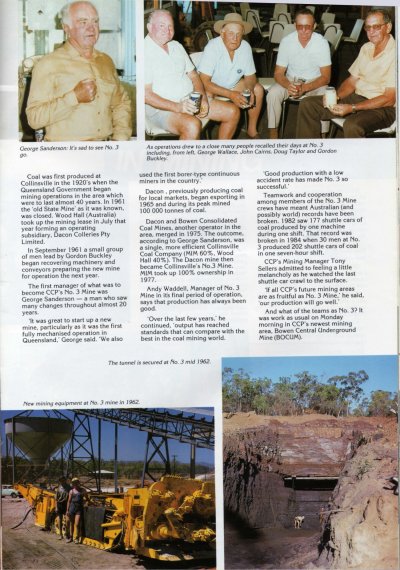 ID: 868
Date: 1985
Donated By:

Description: MIMAG Oct 1985 changing face

Top left: George Sanderson. Top right: George Wallace, John Cairns, Doug Taylor & Gordon Buckley. Bottom left: possibly Terry Williamson and Cec Torkington with the Jeffrey Colmol.

Comments
---
Click here to add a new comment
Russell Buckley:Two gents with the Jeffrey Colmol in botton photo at the back Terry Williamson and suspect Cec Torkington in the front, Cec wore yellow helmet as I recall, Richie wore a white or black helmet, magnification would help to be sure
Mike Kaczmarowski:Top L to R: George Sanderson. George Wallace,John Cairns,Doug Taylor & Gordon Buckley.