Image Details
---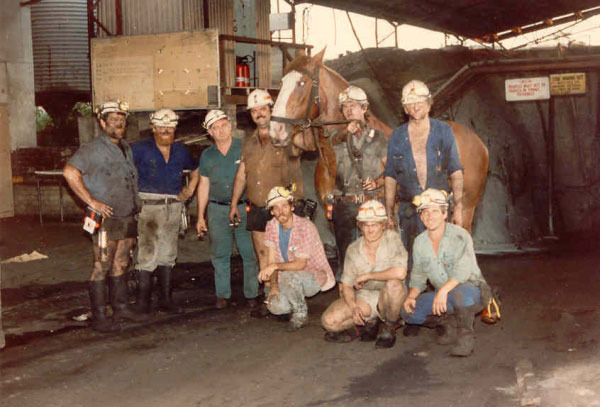 ID: 81
Date: 1986
Donated By:

Description: Pit pony with miners at No.2 mine

Back L-R: Adrian Morrissey, Theo Janssen-Groesbeek, Col King, Bob Cuff, Jeff Davies, Wally Nisbet. Front L-R: Peter Fell, Brian McPherson, Robert Harding.

Comments
---
Click here to add a new comment
Sandra Janssen:The correct spelling is Theo Janssen-Groesbeek, thanks.
neil tudehope:the person standing next to adrian morrissey is not col klaus. its theo janssen-grosebeck. jeff davis is next to wally nesbit also on the bottom right is robert harding