Image Details
---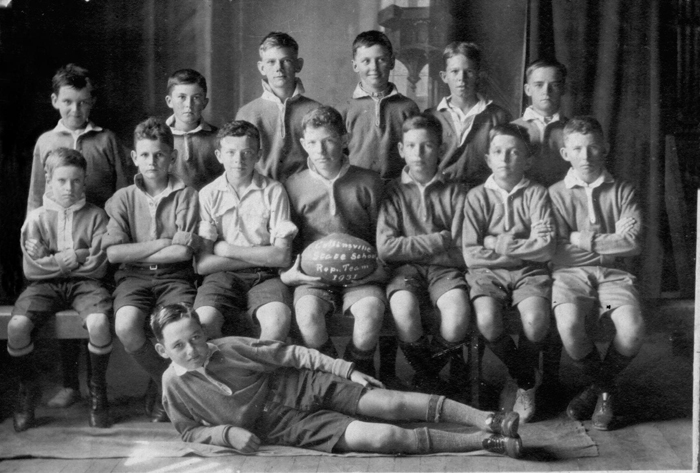 ID: 7957
Date: 1932
Donated By: Jeanette Poole

Description: Collinsville State School Football Team 1932. Collinsville played and defeated Mt Coolon State School at Mt Coolon.

Back L-R: S Davies, K Miller, B Fidler (Captain), A McPherson, G Jaques (Vice Captain), J Steele. Front L-R: M Rowan, R Wyper, J Williams, C Herbert, R Herbert, T Ray, J Gralton. Front: E Gordon. Angus McPherson (pictured in photo, aged 14) drowned while swimming in the Mt Coolon Dam after the game.

Comments
---
Click here to add a new comment
Brett Rogers:Townsville Daily Bulletin, 20th March 1933. "Smith-McPherson. In loving memory of our dear nephew, Angus Alexandra, who lost his life in Mt Coolon dam, March 20 1932. This is the day of remembrance, Sad and bitter to us all. When the one we loved was taken, By a short and sudden call. (Inserted by Madge, Jack and Grace Forsythe)."
Brett Rogers: Angus Alexander Smith McPherson Born: 1918 Died: 20 Mar 1932 At: Drowned Mt. Coolon dam Age: 14 Buried: Collinsville
Mike Kaczmarowski:Mt Coolon also referred to as Mount Coolon.