Image Details
---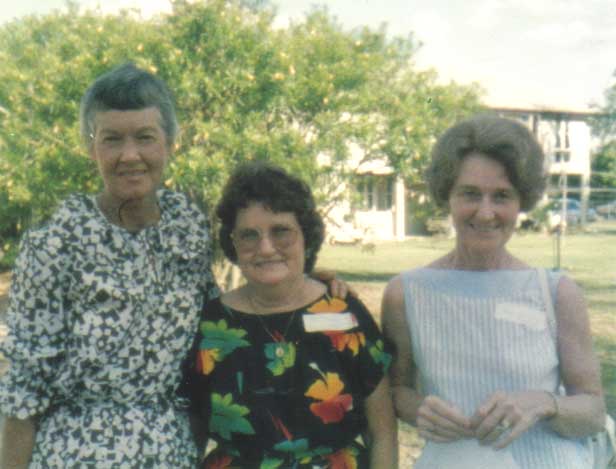 ID: 7949
Date: late 1980s
Donated By: Julia Duncan

Description: St John Bosco Reunion late 1980s

Daphne Moir (nee Poole), Nellie Atto (nee Duncan) and Mary Connolly (nee Duncan).

Comments
---
Click here to add a new comment
Michael McHugh:I was at St John Bosco from 1943-1948. Nellie Duncan was my great competitor in exams at school. I have often wondered what happened to her. I wonder if Nellie Atto is the same person with whom I was at school. I would love to contact her.