Image Details
---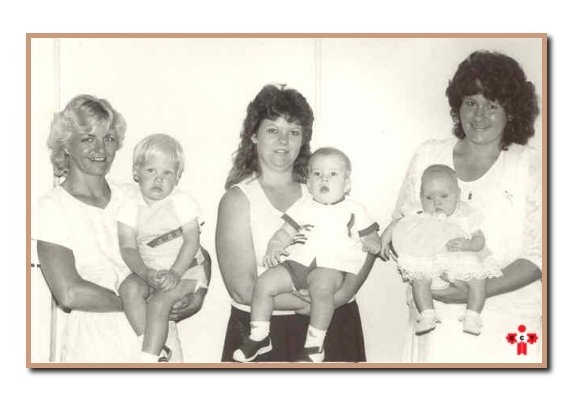 ID: 5859
Date: 1986
Donated By:

Description: CWA Baby Show 1986

L-R: Janelle Bennett, Tracey Brunker (nee Renwick) with son Brodie, Carel Wallace.

Comments
---
Click here to add a new comment
Lawford Edwards:Tracey brunker,maiden name Renwick is the lady in the middle, i am pretty sure she is holding her son brodie...
MM:Yes think Tracey marr name ?Sloan.
DH:Maybe Tracey Renwick.
:middle lady could be ? Renwick (maiden name)
Margaret Morrissey:Janelle Bennett, unknown, Carel Wallace