Image Details
---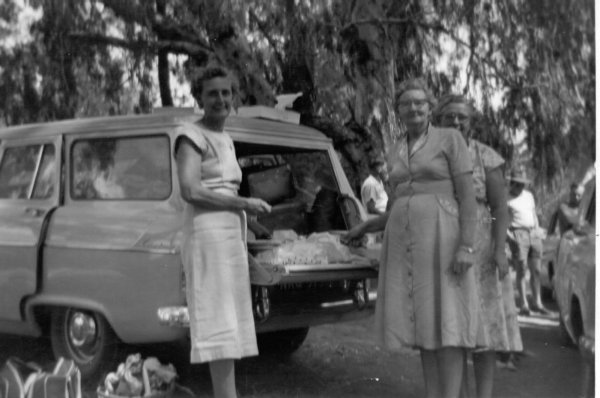 ID: 549
Date: unknown
Donated By:

Description: People Brisbane Convoy women unionist

Mrs Gwen Tudehope, Mrs Biddy Nisbet, Mrs Bessie Watters.

Comments
---
Click here to add a new comment
:Biddy Nisbet was born Mabel Eileen Grogan. Her grandfather John Grogan was working the mine in 1923 and she was at the 36 mile workin with her grandmother Louisa Grogan and mother Alice Evelyn as (M Ted Thorne) as cooks around the same time.
Jeanette:Definitely NISBET. Phoned a friend who is a cousin of the Nisbets. She said i before e with the name as well.
:549 - Bessie Watters behind Biddy
:correction - Walter Nisbet bur. CV cemetery 1934 Jim as Nisbet in union leader photo. Would think same family surname -NISBET the i & e was mixed up typing.
:Was first name "Biddy" for Nisbit
:A Walter Nisbit bur. Cville Cemetery in 1934 May be same family I'd say Nisbit
Jeanette:Think it is Nisbet but will "phone a friend" today and check.
:Is it Nesbit or Nisbit. On a union photo Jim is as Nisbit.
:unknown, Mrs Nesbit, unknown