Image Details
---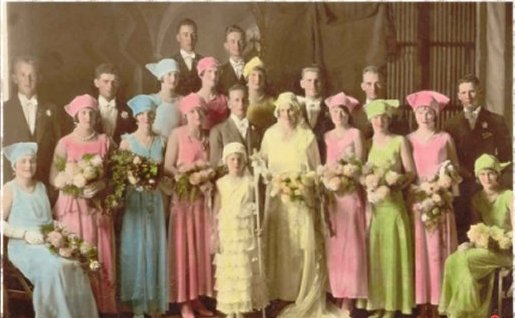 ID: 4855
Date: Unknown
Donated By:

Description: Collinsville Pioneers, Mock Wedding

Davey Harrison and Kath Wong are in photo.

Comments
---
Click here to add a new comment
:This is a MOCK WEDDING. advised by Winifred Fletcher (nee Harrison). at Cville Reunion 2016. Her father is part of group, at back L, Kath Wong also in photo.
:Flo BIlney (nee MORRIS) says not a Morris wedding . names in the Collinsville MEMOIRS BOOK 2 Has some names but some are not correct
:Morris family wedding but names of bride/groom needed. Anyone know?
:4855 - whose wedding?