Image Details
---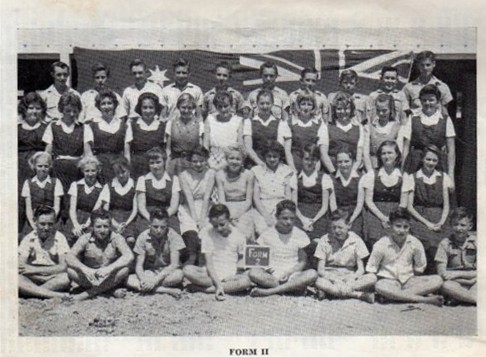 ID: 1669
Date: 1960
Donated By:

Description: Collinsville State School 1960

Back: A List, R McGowan, W Neilsen, R Howarth, V Duncan, M Eckford, V Prasser, B Erbacher, R Fordham, E Butterworth. 2nd Row: J Lumsden, J Drinkwater, B Martin, D McLeod, M Lambert, M Jensen, P Rose, C Locke, K Groocock, D Phillips, C Beauchamp. 3rd Row: M Nixon, A Richards, L Earl, J Wyper, S Bendle, E Gill, C Herd, J Morran, M Kelly, I Walsh, G Henderson. Front: W Davy, J White, N Scharf, C Martin, D James, W Stirling, D Munro, C Trathen.

Comments
---
Click here to add a new comment
Evonn Gillett:just playing on net and put in Collinsville. What a great site. Brings back lots of wonderful memories. Great work.